760 New Cave Church Road, PO Box 38, Newport TN 37822
office@etbaoffice.com or call (423) 623-8220


Churches voluntarily working together to exalt the Savior, equip the disciples and evangelize the lost.
Welcome to the ETBA Website!
Last Updated:
Pastor's Conference
10:30 AM
​ Each Monday
at the Ministry Center


Dr. Horace Brown, DOM
Office Hours
Sunday - with churches
Monday - 9am - 4:30pm
Tuesday - 9am - 4:30pm
Wednesday - 9am - 3pm
(evening with churches)
Thursday - 9am - 4:30pm
Friday - 9am - 4:30pm

Prayer Meeting
​on ​Cocke County
Courthouse Steps
First Monday of Each Month @ 6:30 pm​​​
The next ETBA Executive Board Meeting will be Sunday, December 1st at 2:30 PM. The meeting will be held in the ETBA Ministry Center.
In the case of inclement weather, the ETBA will follow the closing and delay schedule for Newport Grammer School.
To contact ETBA Staff during weather closing or after hours, please use the following methods:
Phone: (865) 207-5395
Email: office@etbaoffice.com



​Administrative Assistant Hours
Monday: 10:00-2:30
Tuesday: 12:30-4:30
Thursday: 12:30-4:30
Friday: 9:00-4:30
​​​​​​
Office will be closed:
July 4th
September 2nd - Labor Day
November 18-20 - TBC
November 27-29 - Thanksgiving
December 23-27 - Christmas

Royal Ambassadors Event information is coming soon. For more information, please call the office.
Newsletter Info


The next issue of the newsletter will going out Feb. 18th.
The deadline for article or announcement submissions is

Tuesday, August 6th.


The deadline for address additions and corrections for this issue is

Tuesday, August 6th.


Email info to Leandra Brown at office@etbaoffice.com​
​​​​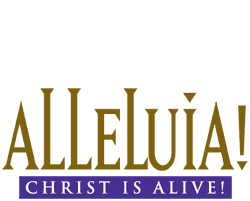 ~The Annual Meeting of the ETBA~

​Friday, October 18th

​ Swannsylvania Baptist Church.

Dessert Reception: 5:30 PM

​
Speaker: Roc Collins, Evangelism Specialist, TBMB
Music: Associational Choir led by Charlene Johnson​